CMM 101: The What and Why for 5-Axis CMMs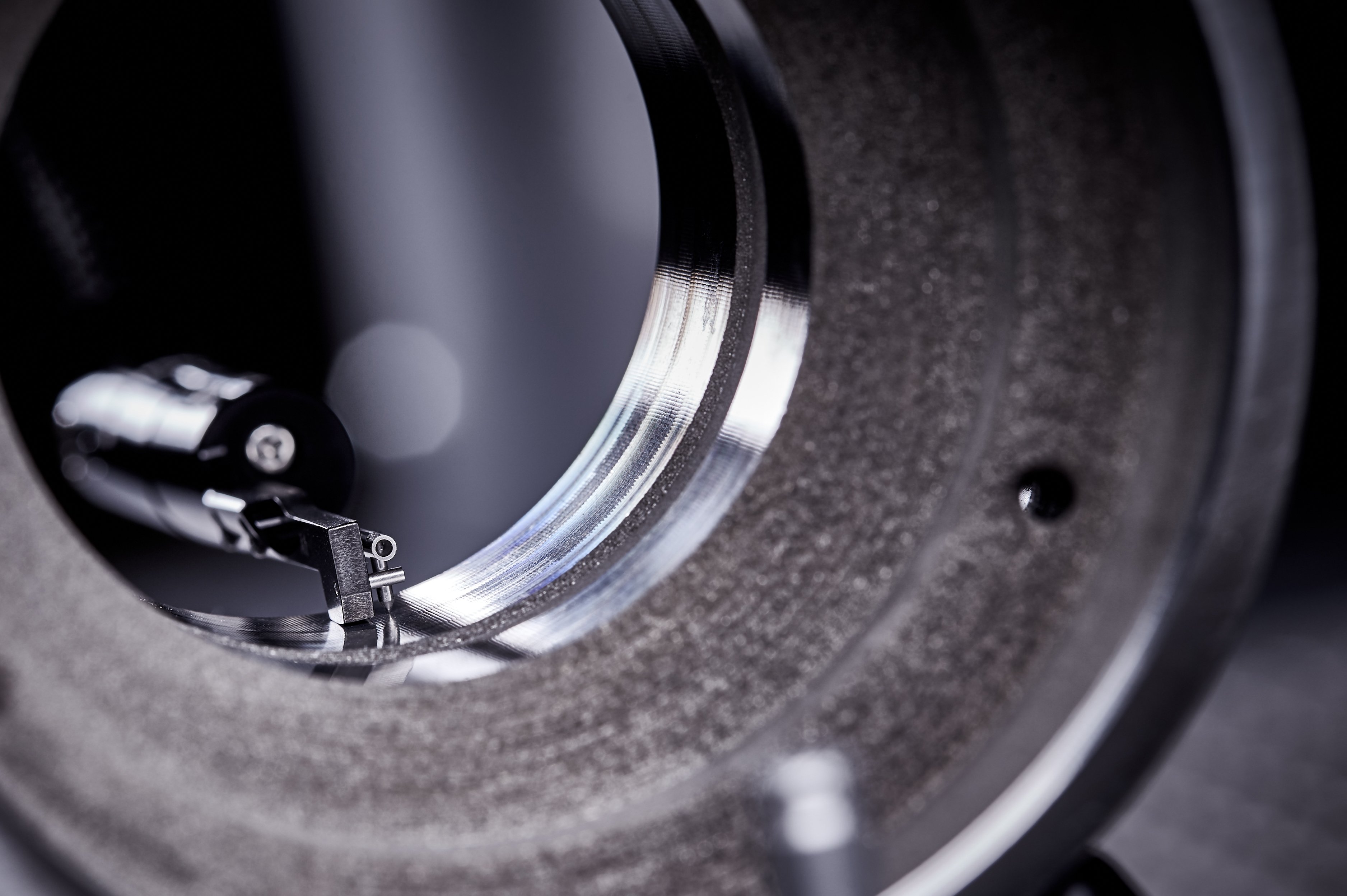 Events like the Vietnam War, Civil Rights protests, the assassination of President John F. Kennedy and Martin Luther King punctuated the 1960s which ended with Americans watching astronaut Neil Armstrong become the first man to set foot on the moon. The coordinate measuring machine (CMM) also traces its' roots to this tumultuous decade. Those early models were limited, capable of nothing more than manual inspections with hard probing.
CMMs soon became computer-controlled. In 1973 Renishaw introduced the 5-axis touch-trigger probe. In 2015 AIMS launched its line of Revolution LM and HB series CMMs, designing the machines to integrate Renishaw 5-axis measurement technology for the shop floor and laboratory.
So why does a fabricator need a CMM? The simple answer is: If you are making parts, you have to measure them. The long answer is that it is a bit more complicated than that. First, one needs to consider the importance of choosing a 5-axis CMM over a 3-axis CMM. Here's why. The capability to produce higher quality parts and increased throughput has pushed development of 5-axis machine tools over the last few years. Updates in cutting tools and CAD/CAM software have quickly followed. The combination means operators can generate smooth, accurate 3D surfaces in challenging materials faster while extending tool life. Mold and die makers are reaping the benefits but these improvements also support a number of 3D applications for aerospace and orthopedic applications.
Aside from the obvious benefits of saving time and money, 5-axis machining can be moved five ways around a multiple axis at the same time, allowing an operator to manufacture complex parts efficiently. Five-axis technology also creates complex geometry using fewer steps. Multiple set ups are possible with 3-axis machining but added steps make reaching the final design less efficient.
Three-axis machines often require complex fixtures to create orientation. Five-axis means an operator can make complex shapes in one set up, saving time and cost while eliminating the potential for errors.
Five-axis machines remove material faster because the cutting tool remains perpendicular to the cutting surface. Cycle time is reduced as well as costs.
Once parts are machined, measurement steps in to control processes and verify products unless your machining equipment and CMM are mismatched. Five-axis measurement capability for CMMs is perhaps one of the biggest evolutionary steps introduced to industrial metrology. With it, fabricators are able to retain accuracy without sacrificing speed. Demand for 100 percent part inspection and the ability to process big data and measure complex features in a smart factory environment makes it critical for manufacturers to match their 5-axis machining tools with 5-axis CMMs.
If you've come to the conclusion you need a 5-axis CMM, make sure you have the right software to run it. A number of OEMs are changing their software packages without providing a migration path for customers with existing programs. If you have 10,000 programs in a million dollar machine and your OEM doesn't provide utilities that can help you make the transition, you can count on making your investment again in a new software language.
Maintenance is another important consideration when you sign on the dotted line. Most CMMs run on a calibration cycle of one year. When scheduling your maintenance visit be sure to give yourself a lead time of at least 2 months or more because the waiting list for some companies can be up to 6 months. Missing your window for calibration means you could find yourself on the other end of an audit. If you can't verify your products they have to be tagged as risk release components. If you happen to make aerospace parts and you are audited, you may have to recall all shipments and provide a 100 percent inspection.
So whether your software provider has left you holding the bag, or you need to replace an air line or repair a servo motor on your CMM – finding the right OEM boils down to rolling up your sleeves and doing some good, old-fashioned homework. These trends are most prevalent for companies that fall under $50 million in annual revenues and have 10 or fewer CMMs. OEMs continue to farm out their service and support to a third party. That's something else you want to be on the lookout for. Or you could just check out an OEM like AIMS. We stand by our technology and make service and support a priority. And as corny as it may sound in today's digitized age – we put the customer first.