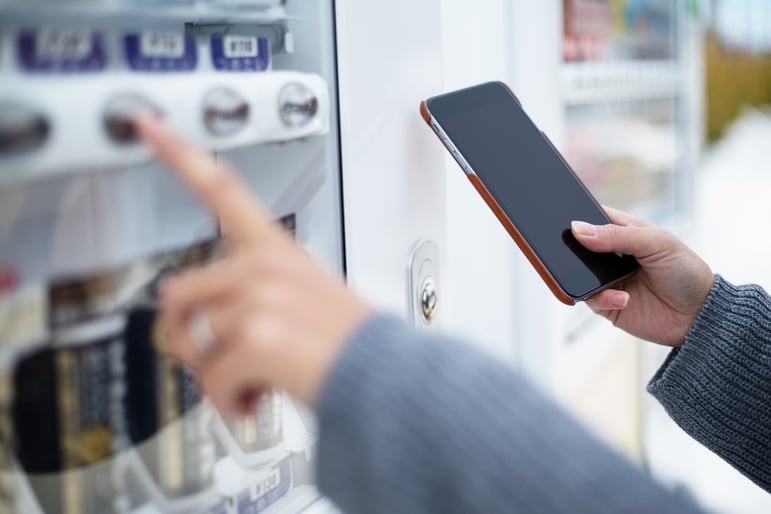 Management guru Peter Drucker famously said, "what gets measured gets managed." As manufacturers jump feet first into the brave new world of the Internet of Things (IoT), the Cloud and digital shop floors, metrology is taking on a bigger role than ever.
According to a Credence Research Inc. study, the global metrology services market is expected reach a compounded annual growth rate of 7.9%, exceeding US$985 million, by 2023. The new market report cites a number of contributing factors.
Rigorous regulations for medical devices are escalating demand for metrology services in the healthcare segment. Aerospace and automotive parts must meet higher standards for precision, accuracy and reliability. On the machine side, the market is seeing rising demand for portable metrology solutions. AIMS' Revolution HB is the only mobile five-axis shop floor CMM on the market. The HB's Renishaw PH20 probe head drastically improves accuracy and repeatability – performing three times faster than conventional probe heads.
When it comes to quality assurance in manufacturing, big data may have the largest impact. In fact, some experts say that the "ability to leverage enormous amounts of information about a product and its manufacturing processes could revolutionize the quality profession."
Technology's direction is also being influenced by the human factor. The skills gap continues to widen as baby boomers retire in growing numbers. Currently more than 3 million jobs are open in the trades. As parents continue to push their kids towards college, another picture is emerging: College graduates are no longer guaranteed jobs. Unemployment and underemployment for this demographic have been rising steadily since about 2001. Underemployment perked up in 2015, but it still stood at 44.6 percent among graduates.
The skills gap coupled with parts that are becoming increasingly more complex is paving the way for improvements like non-contact inspection. There are a number of vision systems on the market but Renishaw's REVO 2 is currently the most advanced measuring probe available today. The highly accurate measuring head and probe system [500 mm/sec] support increased part throughput, while the flexible tip sensing enhances accuracy. Data is collected at a rate of up to 4,000 points per second, and infinite positioning and five-axis motion allow users to access complex features.
AIMS' Revolution LM [lab-grade CMM] can be equipped with Renishaw's touch or scanning probes. This includes Renishaw's PH20, and the REVO which can triple the productivity of conventional touch or scanning probes. The LM offers advanced CAD capability with flexible, precise features and instruments that can perform measurements both in point-to-point and continuous mode with contact sensors.
Automation also continues to be a game changer thanks to its ability to reduce costs and improve quality, especially in markets like the automotive industry. Advanced Manufacturing recently reported that "as manufacturing automation becomes more powerful and flexible, it requires more measurement and closed-loop control." Of course, the automotive industry isn't the only market helping to develop industrial automation. The aerospace industry has also been making some bold moves, according to Advanced Manufacturing.
As the manufacturing landscape continues to change, one thing that isn't changing is the customer's need for a CMM OEM they can count on. Ongoing innovation in both metrology hardware and software, coupled with the expertise to program and service advanced CMMs, is key for companies as they continue to navigate an industrial revolution.