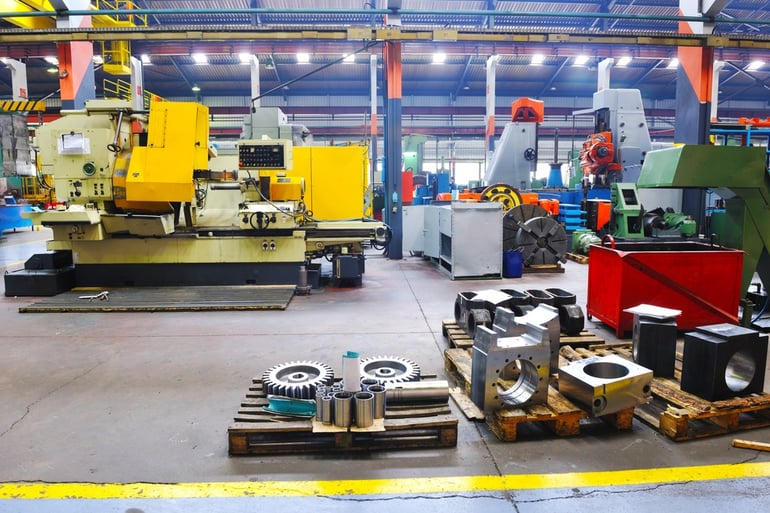 The Reshoring Initiative was founded by Harry Moser in 2010 to bring manufacturing jobs back to the U.S. In 1985 Moser served GF Machining Solutions (formerly known as GF AgieCharmilles) as president before retiring in 2010 as chairman emeritus. His passion for manufacturing in America has fueled his reshoring efforts which have been recognized nationally. Moser was inducted into the Industry Week Manufacturing Hall of Fame in 2010 and was named Quality Magazine's Quality Professional of the year in 2012.
The organization's goal remains to bring manufacturing jobs back to the U.S. by helping companies realize that offshoring is not always the most cost-effective option.
Some recent statistics unveiled by The Reshoring Initiative show that their efforts might be paying dividends.
The first three quarters of 2017 revealed that approximately 180,000 jobs have been transitioned to the U.S from locations outside of North America. Over the past ten years, the following companies have been the leaders in reshoring U.S. manufacturing jobs:
General Motors (brought back more than 12,000 jobs)
Boeing (brought back just under 7,800 jobs)
Toyota and Mahindra (brought back more than 6,000 jobs)
Volkswagen and Volvo (brought back over 4,000 jobs)
Ford, Foxconn, Mercedes-Benz and Intel (brought back more than 3,000 jobs each)
And GE, Caterpillar and Polaris (brought back over 2,000 jobs each)
The Reshoring Initiative adds that at the current rate of bringing jobs back, it will take three decades to reach the five million manufacturing jobs that have been outsourced since 2000.
Increasing labor rates and poor quality control overseas is also helping to drive manufacturing back to the U.S. This growing momentum means U.S. companies are thinking about how to make their operations more cost-efficient to support reshoring without relying on low labor rates. Automation is one option, as it allows companies to produce more parts with fewer people.
CMMs also make it possible for manufacturers to do more with less. Unfortunately, a 3-axis CMM's slower cycle times, limited flexibility (5 - 7.5 degrees of polarity) and lack of mobility have proved problematic in an Industry 4.0 environment. Rigidity and high costs have made custom gauges - another type of measurement instrument - less attractive since the tool can only inspect the one part it was designed for.
However, there are solutions that address these issues. Unlike conventional CMM 3-axis touch-trigger measurement methods, which speed up the motion of the machine's 3-axes to measure faster, the PH-20 probe head's unique 'head touches' take measurement points by moving only the head. The rigidity of the Revolution HB CMM's polymer cast, vibration-resistant base anchors the probe head. The result of the HB with the PH-20 is increased throughput and accuracy.
The HB with Renishaw's 5-axis PH-20 is a critical component in the supply chain, helping manufacturers process big data and perform complex part inspection within a smart production environment. The combination of AIMS HB with the Renishaw PH-20 supports the move toward automation.
"We put together a competitiveness toolkit that identifies the actions the government could take to bring back jobs. You can use it to estimate how many jobs would come back," said Moser. "Actions include lower taxes, a lower dollar, higher skills, lower regulations. We score each one of these to see how much a difference it would make to bringing back jobs."
With the passage of tax reform it will be interesting to see its impact on manufacturing. The HB and LM with Renishaw's 5-axis probe head technology will play a big role in helping manufacturers stay ahead of parts inspection and critical data collection at point of use.