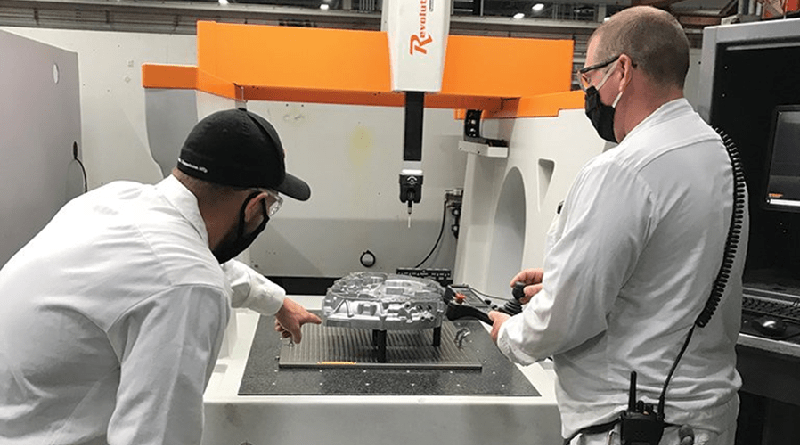 If you talk to a service center or manufacturer these days, they'll tell you the supply chain disruption, skyrocketing costs for raw materials and a labor shortfall is a black swan event the likes of which have never been seen before.
Inventory shortages are affecting everything from ketchup packets and foil roaster pans to copper tubing for air conditioners and semi-conductors. The skills gap and scarcity of workers have also expanded. Currently, there are approximately 10.4 million jobs and only 8.4 million people looking for work according to Marketplace, a nonprofit news organization. To counter these challenges, fabricators continue to find ways to adopt automation. That includes automating parts inspection and integrating the process into the manufacturing chain.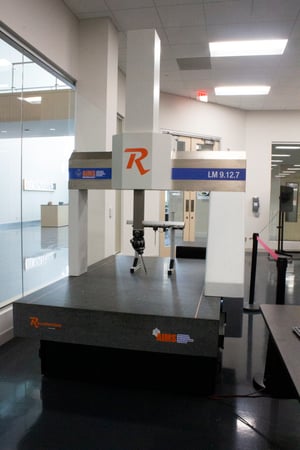 As the only Coordinate Measuring Machine OEM to design/build its 5-axis machines in the U.S., AIMS has stayed a step ahead of these trends to help manufacturers overcome the obstacles that are often associated with automating inspection. With traditional equipment, required speeds can hamper the adoption of automation. Conventional non-contact inspection methods typically include camera-based image processing and/or laser-based triangulation. Optical cameras can be affected by light while triangulation is prone to shadowing effects, making it difficult for these methods to glean three-dimensional data. As such, this equipment isn't suitable for inspection of large, uneven parts such as the cast, forged or machined vehicle parts. AIMS' mobile shop floor HB, lab-grade LM and Summit 10.10.10 give job shops a complete 5-axis production floor inspection and measurement solution that can be automated. The Summit is equipped with 5-axis REVO-2™ dynamic scanning for multisensor high-volume, large part inspection.
AIMS' 5-axis lab-grade LM also offers companies the versatility of multisensor capabilities. The REVO-2™ provides measuring speeds up to 500 mm/second and data collection rates of up to 4,000 points per second for increased part throughput. Rapid calibration for all positions expands uptime. Infinite positioning and 5-axis motion offer easy access to difficult features while flexible tip sensing aids accuracy and flexibility.
The HB can be placed on or near a production line for dimensional verification. The CMM saves substantial time and expense because an operator no longer has to manually pull parts for inspection. The machine is easily moved from location to location, where it can monitor process flow in real time. Renishaw's 5-axis PH20 quickly obtains high-density points for feature size, location, and form. This gives a manager or machinist accurate and actionable data to act on at any point during parts production.
In addition to simplifying measurement tasks with intuitive HMI and automated changeover, job shops can create more time for personnel to perform higher-level work. More measurement data can be gathered and analyzed to reduce measurement points and optimize the manufacturing process. Click here to read more about how CMM inspection, robots and automation equipment can help you streamline operations and make up for skill and labor shortages.
Assembling and optimizing an automated CMM system is a complex process, which is why a turnkey system is a great option. All the components are integrated into a system that works for your unique manufacturing needs in your facility. That includes not just the physical measurement, but the engineering experience to support your staff. Contact us today. We look forward to talking with you about your part applications.