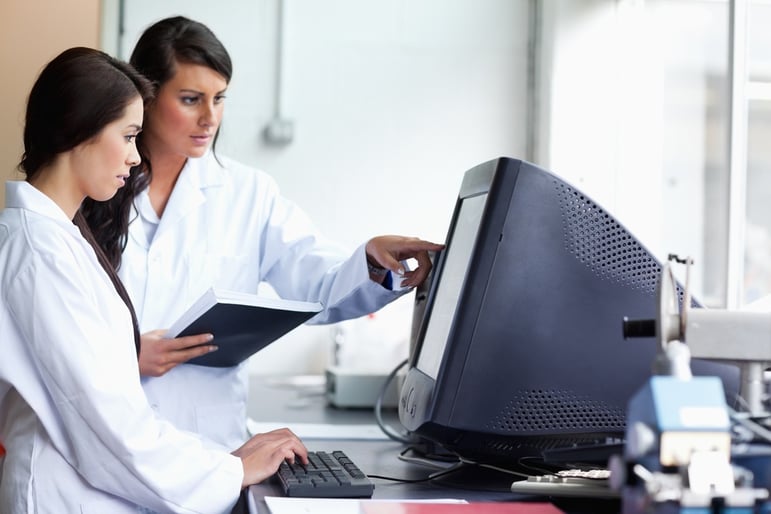 The medical device market is moving at the speed of sound.
Could quality get left behind?
These days the medical device market reads a little bit like an epic science fiction novel with a large cast of characters. Longer life expectancy coupled with an active lifestyle now defines 70 as the new "middle age." Increased availability of healthcare, advances in real-time analytics, the Industrial Internet of Things (IIoT) and the integration of devices with evolving technologies is driving strong growth and rapid changes for manufacturers. The global market for medical device outsourcing is expected to reach $40.8 billion by 2018. As a result, the pressure to accelerate design and production to move products to market faster, more efficiently and more cost effectively is also growing.
Statistics show that orthopedic and cardiac devices are outsourced most to contract manufacturers. The need to integrate supportive technologies like telecommunications, digital imaging and diagnostics and robotics is pushing contract manufacturers to play an increasingly larger role in medical device development. As a result, the market has been divided into two segments – application and services. Application is comprised of Class I, II and III medical devices, while services is being used to compartmentalize product design and development, regulatory consulting, testing, implementation, upgrades and maintenance. Product design currently holds the largest market segment of outsourced services.
At the crux of it all is quality and the need to push inspection standards to an even high level. The growing number of medical devices is putting the spotlight on a demand for testing and validation. The U.S. Food and Drug Administration (FDA) is getting involved with its own "case for quality." But even the definition for recalls is beginning to sound like something from "The Twilight Zone."
In August, the recall of a pacemaker marked a first. Following an FDA investigation, the medical device was found to be non-compliant in a number of areas, making it vulnerable to cyber threats. A recent study by Synopsys revealed that only 51% of medical device manufacturers and 44% of healthcare organizations currently follow FDA guidance to reduce or mitigate device security risks. The FDA uses the term "recall" when a manufacturer "takes a correction or removal action to address a problem with a medical device that violates FDA law. Recalls occur when a medical device is defective, when it could be a risk to health, or when it is both defective and a risk to health."
To be competitive, supply chain managers need to aggressively look for ways to reduce lead times and balance production with demand. Meanwhile, the FDA is calling for stronger product and manufacturing quality within the medical device arena.
With quality a top priority for the FDA medical devices center, the organization has established several strategic priorities. Its 2016 directives called for development of metrics, successful industry practices, standards and tools that manufacturers can use to evaluate product and manufacturing quality beyond compliance with regulatory requirements.
A pilot program regarding voluntary use of manufacturing quality metrics and evaluation tools was expected to be underway by December 2016. The FDA aims to establish a voluntary program recognizing independent evaluation of product and manufacturing quality by December 2017.
The FDA is also developing external partnerships to support a sustainable, voluntary third party program that will use quality metrics, practices, standards and evaluation tools to assess and promote medical device product and manufacturing quality beyond compliance with regulatory requirements. They're working to identify policies and practices to promote medical device product and manufacturing quality by encouraging adoption of metrics, practices, standards and evaluation tools that exceed baseline expectations of compliance with regulatory requirements.
The bottom line that the FDA aims to promote higher quality products. While the new administration's plans for healthcare could impact the FDA Center for Devices and Radiological Health initiatives, cost control is expected to drive innovation. Device and diagnostics manufacturers are being challenged to adopt a design-for-value orientation by promoting collaboration between design engineers, manufacturing and sales/marketing.
Coordinate measuring machines help manufacturers deliver devices to customers on-time while minimizing supply chain waste. A lab-grade, multi-solution CMM can support touch or non-contact inspection. Its precision measuring head can collect massive amounts of data quickly as well as provide infinite positioning and 5-axis motion, the key to achieving optimal output. If a touch trigger probe is required, a 5-axis probe can provide throughput that's three times faster than traditional indexing heads. For device manufacturers that need to automate a production line and measure parts in real time, a CMM can be teamed with a comparator.
AIMS can help you find the CMM solution that maximizes output and efficiency while helping you meet the stringent quality demands of producing medical devices in today's marketplace.