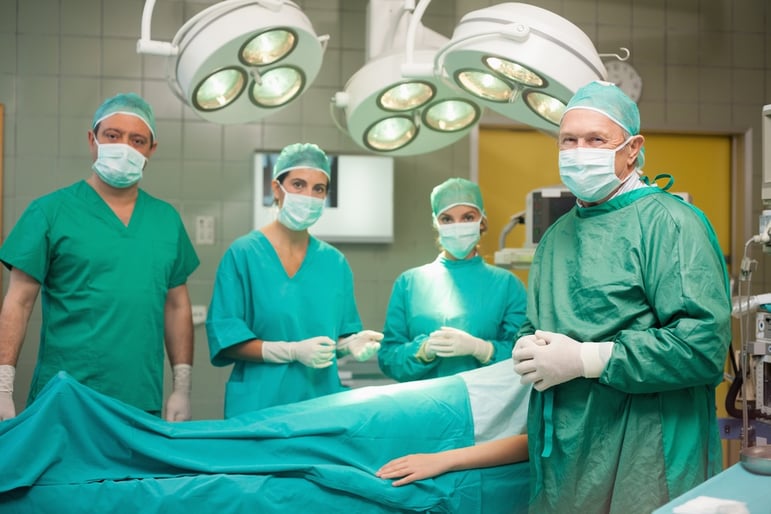 Medical device makers have a lot to keep up with these days when it comes to measuring parts. Adoption of additive manufacturing is growing. 3D printed parts must meet dimensional integrity standards but may not be suited to conventional measurement methods. Casting, plastic and metal injection molding and electrical and chemical erosion techniques also create components too complex for traditional measurement methods. So what is a manufacturer to do?
Some companies are refining their hardware or tweaking software, but proper measurement of surface finish requires something different. A scanning tool like Renishaw's newly developed SFP2 surface finish probe combines 5-axis capabilities with multi-sensor capacity, enabling efficient and accurate measurement of highly polished or porous medical device surfaces.
The SFP2 probe increases the surface finish measurement ability of a REVO-equipped CMM, giving users an arsenal of touch-trigger, high speed tactile scanning or non-contact vision measurement. Automated surface finish inspection offers significant time savings, reduced part handling and greater return on CMM investment. The probe and a range of modules are automatically interchangeable with other probe options available for REVO. This gives users the flexibility to select the best tool to inspect a wide range of features, all on one CMM platform.
Implant manufacturing requirements support fast and economical surface finishing with repeatable quality. Bone plates demand considerable edge rounding with a surface that is as smooth as possible. Typically disc-finishing machines are used to produce the smooth, high-quality surface required. Disc-finishing machines are also used to smooth the surfaces of otoplastic parts for hearing aids or protectors.
Hip or knee joints dictate a homogeneous, smooth, high-polished surface for all contact areas. For complex parts with high surface finish requirements, production deburring and surface preparation are performed with the drag finishing process.
Mechanical surface finishing includes processes such as burr removal, putting a radius on sharp edges, and degreasing and de-rusting/de-scaling. These processes can deliver a high-gloss polish to metal parts.
Usually, such finishing systems consist of a work bowl filled with a mix of grinding or polishing media and the parts that need to be finished. The systems use vibration or centrifugal force to put "mass of media" and parts into motion. The constant "rubbing" of media on parts over time delivers the right surface finish.
Drag finishing has become increasingly attractive for surface finishing of high value and delicate metal components. For joint replacements, parts are clamped in holders and dragged through the appropriate grinding and polishing mixture. This process helps ensure there are no marks or nicks on the surface.
Bone screws and dental implants use stainless steel or titanium alloys due to the requirement for burr-free edges and a smooth, polished surface to promote easy insertion and removal. Disc finishing also comes into play with these parts to create a smooth surface without significant edge rounding. Production parts have to meet established safety standards to pass muster in the medical device market. These are just a few examples. Medical devices are by nature, intricate in design and are manufactured using strict guidelines. Because these parts are used to save lives, defects are not acceptable. CMMs are integral to quality inspection but medical device manufacturers can also use them to prove compliance, as we alluded to in a previous blog. Stay tuned for more information in our upcoming ebook.