Quick Tips For Keeping It Clean on the Shop Floor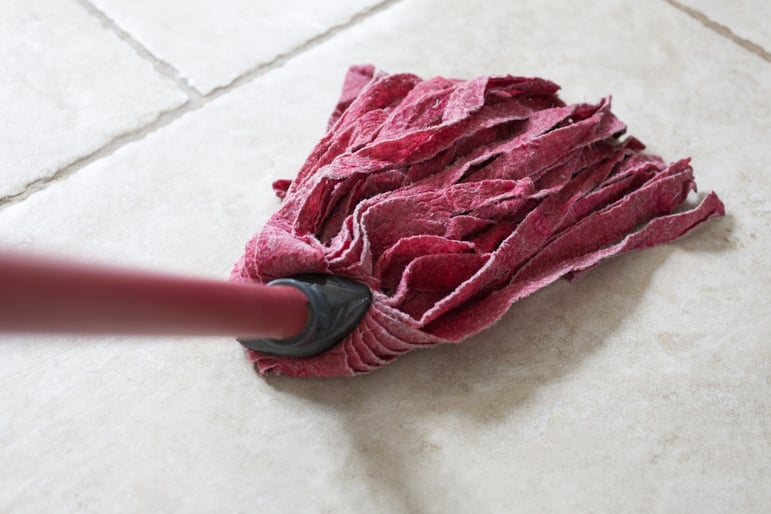 A new year has most people thinking about resolutions, fresh starts and the need to purge closets, basements and garages of items destined for the Goodwill. We're here to tell you that tidying up also plays a role on the shop floor. Performing annual preventative maintenance and calibrations on your coordinate measuring machine (CMM) should be an important part of a company's housekeeping. There are many factors you should keep in mind when doing these annual checks - so read on!
First, fabricators that want to ensure optimal machine conditions must consider the machine's location. Most CMMs on the market limit a manufacturer's choice to either the lab or the shop floor. However, this isn't the case with certain CMMs equipped with a 5-axis probe head.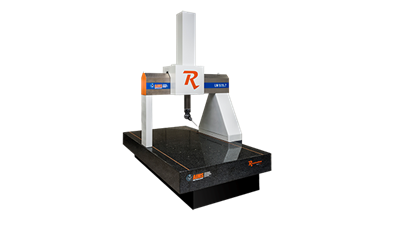 Do you need a lab-grade CMM with scanning capability, yet want to automate a production line and measure parts in real time? A linear-motor driven 5-axis lab-grade CMM like the Revolution LM (pictured left), teamed with a comparator, will get the job done. Unlike a custom gauge designed for one part, a comparator - mounted on a bench top or enclosure - can transition between programs and fixtures in seconds for medium to high volume applications.
This configuration saves steps and improves efficiency. The CMM is able to send data to the comparator, which in turn measures the part a robot has removed from production. This allows the device to "talk" to the machining center and provide real time adjustments. With CAD design software support, the CMM can carry out measurements in point-to-point mode, either with contact sensors or via the "umbilical" between it and the comparator.
For fabricators that want precise, reliable portable inspection on the shop floor at point of use, a mobile CMM equipped with 5-axis measurement capability, like the Revolution HB, provides that flexibility. Easy to move and lock into place, the HB is equipped with a 110/220 volt outlet, eliminating the need for shop air. Built-in vibration resistance and thermal stability along with mechanical bearings add additional protection from the harsh shop floor environment. As you probably know, durability and friction-free operation are critical for dependable inspections. A 5-axis touch trigger head can provide repeatable measurements of complex parts and significantly reduce inspection time without sacrificing accuracy. Each of these features adds up to less maintenance.
A CMM that works off of electricity can be an advantage for companies looking to prevent downtime. Twenty percent of all breakdowns and maintenance costs are caused by poor air quality. In most factories, air bearing CMMs use shop air. Usually, these lines run under a plant's ceiling where, during the summer, condensation can build up and invade the CMM. This can damage the bearings and short circuit electronics. We've also heard of maintenance staff getting oil in the air supply. The air bearing 5-axis LM is fitted with two filters for water and oil, as well as particle separators, to mitigate these problems.
Finally, we recommend simply wiping down your CMM on a weekly basis, particularly the bearing ways. Housekeeping may not be directly tied to profitability, but an ounce of prevention is worth a pound of cure, especially when comes to downtime.