Manufacturing Day Was a Hit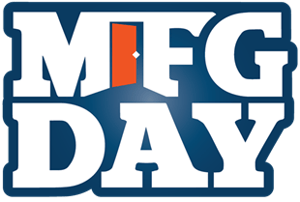 Manufacturing Day is an annual event that takes place on the first Friday in October. This year the celebration of modern manufacturing took place on October 4, 2019. Last year 3,000 events took place across the country to inspire and educate students, communities and policy makers on this integral component of the local, national and global economy.
Recently, Thomas, a leader in product sourcing, supplier selection and marketing solutions for industry, released its second annual "Manufacturing Perception Report." One quarter of respondents said the current state of manufacturing is either growing or stable but strong. Ninety-five percent of respondents stated that manufacturing is important to the U.S. economy. Eighty-seven percent believe a strong manufacturing sector is important to national security.
"Since the skills gap is one of the biggest issues the industry is facing, it's good to see that 60 percent of survey respondents would likely encourage someone entering the workforce to pursue a career in manufacturing, said Tony Uphoff, Thomas president and CEO. "In reality, there has never been a more exciting time for industry as output is at an all-time high and job growth continues to rise."
For more statistics about Manufacturing Day and the state of manufacturing in America you can check out the U.S. Census Bureau.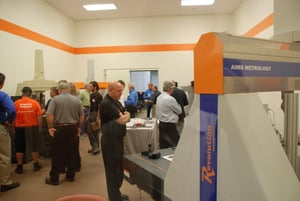 In early October manufacturing and quality engineers showed up for a day of equipment demonstrations, tours and time with guest speaker Ken Bergler, Renishaw's chief industrial metrologist. He talked about REVO 2 5-axis scanning and demonstrated SFP2's 6-axis capabilities along with other advances in probe heads. Discussions also revolved around Renishaw's Equator. Let's say you need a lab-grade coordinate measuring machine (CMM) with scanning capability. But you also want to automate your production line and measure parts being cut on a machining center so that adjustments can be made based on real-time measurements. Renishaw's Equator can bridge the gap between the lab and production parts that require inspection. A comparator (a device for comparing a measurable property or thing with a reference or standard), the Equator has the flexibility to support continuous part fabrication or production of diverse parts assigned to regular batches.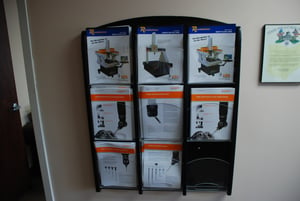 We ran demonstrations on the LM supported by REVO 2 and the HB equipped with the PH20. People wanted to know if the HB was developed for the shop floor. The answer is yes. It's the only 5-axis mobile CMM in the industry.
Other questions focused on our 5-axis lab-grade LM, how fast it can scan, how many data points it can collect and what makes the LM different from other machines. To find out the answers contact us today and make sure you request our new Ebook, It's Drive Time: The Race Toward 5-axis Advanced CMM Technology in the Automotive Industry.