An Open Door Policy: CMM Hardware and Software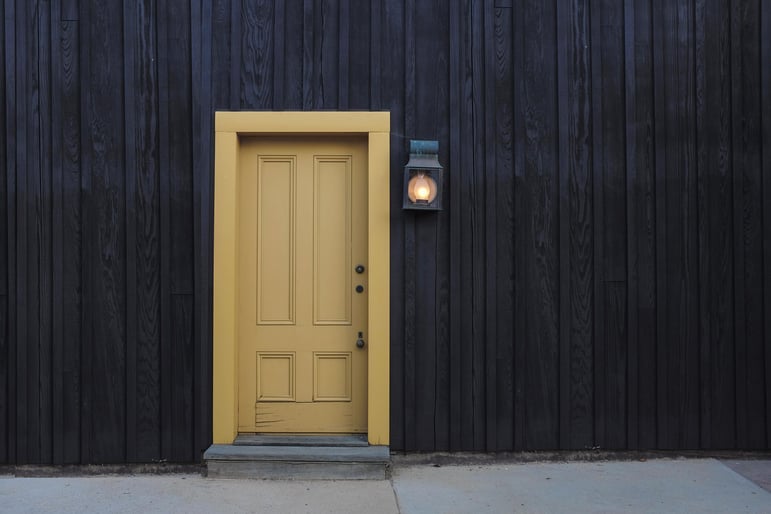 Benjamin Franklin said, "The doors of wisdom are never closed." Depending on your perspective, his words could apply to the wisdom behind designing and producing a coordinate measuring machine controller with an open architecture design. Despite the fact that a standards-based solution offers manufacturers a number of advantages, most OEMs are marketing branded hardware and software.
OEM-branded controllers have protected code that effectively "closes the door" to the maintenance or calibration services of any other CMM manufacturer. Branded or closed designs can mean higher costs and long waits for service. However, open architecture puts customers in the driver's seat. Companies that need service can perform due diligence to determine which OEM will give them the best price and the quickest response time.
Renishaw's UCC universal CMM controllers offer customers an open system option. Renishaw units provide precise control of machine motion. Flexibility supports advanced touch-trigger and scanning algorithms for fast, accurate part measurement. These and other features are what prompted AIMS Metrology to engineer and build its Revolution LM Series and HB series series CMM machines exclusively around Renishaw's UCC products.
The LM series, designed for the laboratory, employs linear motors with a Renishaw REVO 5-axis scanning system. AIMS also recently introduced its HB Series CMM which is the only mobile 5-axis CMM for shop floor applications on the market. Both models are especially suited to the needs of the automotive, aerospace and medical markets. The open architecture of the controls means other OEMs can service Renishaw equipment . However, AIMS' specialized knowledge of the controller and their cost efficient, prompt service earns them repeat business.
Part complexity and customer demand for equipment that can deliver lower cost of ownership are key drivers in today's marketplace. Pairing AIMS' innovative CMM machines with Renishaw's controller, probe and scanning products means customers get the best of both worlds. For example, UCC controllers use synchronized machine motion and head axes to reduce errors at ultra-high scanning speeds.
Because UCC controllers are equipped with machine error mapping in an open format, companies can perform their own recalibration and temperature compensation if needed. The controllers comply with I++ DME protocol which allows companies to choose any metrology software that features an I++ DME client.
There are a number of other benefits associated with the use of an open design like Renishaw's UCC and AIMS' CMM machines. A repair by exchange model reduces cost and boosts availability of controllers and parts. As a result downtime is minimized. Lower cost of ownership, virtually no downtime and no proprietary source code have boosted its adoption around the world. A robust design translates to durable performance. The LM Series and HB Series also offer manufacturers these features along with the capability to raise throughput and reduce operation costs while maintaining submicron accuracy.
Like CMM controllers, software must also be evaluated. MODUS doesn't require a software maintenance agreement or SMA which helps reduce cost of ownership. Customers receive the same level of high quality support whether or not they have an updated SMA on record. And if a customer is delinquent by a decade for example, they would only be required to pay for the current year and one year back. Other OEMs charge for each year a customer is delinquent.
Renishaw is continuing to bring new hardware and controllers to market. Since MODUS software is designed around Renishaw controllers, updated versions are released simultaneously with new controllers.
MODUS is also robust. Unlike OEM software brands, MODUS is CAD ready. As a result, MODUS is able to streamline programming processes for engineers by allowing them to load part models into the software and continue design activity. UCC controllers and MODUS software are also future-proofed due to Renishaw sensors designated to integrate with the hardware.
When you consider the pros and cons, open design architecture for CMM controllers and software just makes sense. For manufacturers that want to perform their due diligence first hand, AIMS will be demonstrating its LM and HB Series CMMs at IMTS 2016, Booth # E-5836. AIMS engineers will be available to talk about aftermarket support and MODUS software. Visitors can also see AIMS' LM and HB Series CMMs at the Renishaw Inc. Booth (# E-5509) and the Mazak Corporation Booth (# S8300).