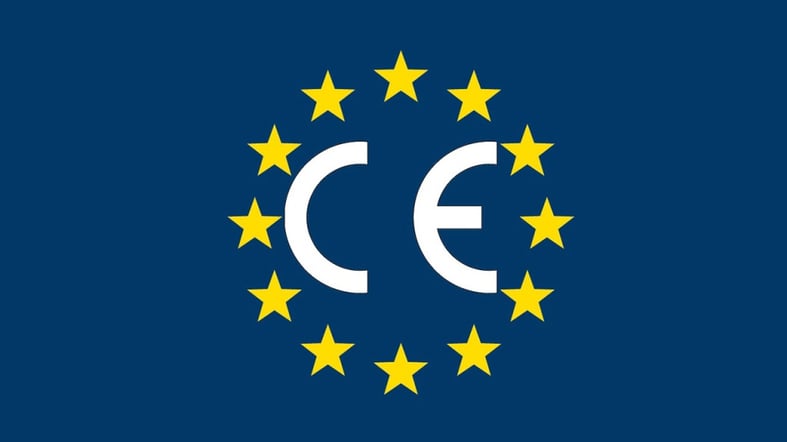 Last minute gate changes, canceled flights and long lines at security can make air travel frustrating. Despite these stresses, a number of frequent fliers have taken up a costly hobby - collecting passport stamps. Coveted destinations include the Republic of San Marino, Llanfairpwllgwyngyllgogerychwyrndrobwllllantysiliogogogoch in Wales, Antartica and Tristan da Cunha, which has a stamp in the shape of an island and a bird.
Why all this talk about passport stamps? Because for manufacturers looking to export products, a CE Marking is considered the "passport" that allows companies to gain access to the European Union and the European Free Trade Association (EFTA) market.
The quality symbol was established in 1985 to stimulate free circulation of goods in the European Community and is a mandatory legal conformity requirement for imported products. CE stands for Conformité Européene, meaning "European Conformity" in French. Today, European Union customs officials are prone to seize or return non-EU products that do not bear a CE Marking.
The mandatory marking confirms that a product complies with the health and safety requirements detailed in European legislation (also known as directives). Without the Marking, imports can be held at the port of entry or subjected to heavy fines. A manufacturer's checklist for a CE Marking conformity assessment program includes:
Knowledge of the directive and standards that apply to your product or equipment
Hazard analysis and safety review checklist
Technical file
Testing and third party reports
Completion of a Declaration of Conformity
Application of the CE Marking and other required markings
For machines, at least three directives apply – the Machinery Directive, the Low Voltage Directive and the Electromagnetic Compatibility (EMC) Directive. Different standards can apply within the same directive depending on the equipment's intended use. Equipment specifications and a machine's operating environment can trigger additional Directives.
The three basic categories for Safety Standards include Type A, fundamental safety requirements; Type B, safety aspects used for a group of products; and Type C, detailed safety requirements for a particular product or group of products.
A Declaration of Conformity is a statement a manufacturer signs to confirm its equipment complies with all applicable EU Directives and Safety Standards. A Technical File is confirmation that a machine meets all requirements. The file is supported by documentation such as drawings, schematics, risk assessments, third party reports, test results, operation and maintenance manuals and a copy of the Conformity Declaration.
Directives might include Product Safety (2001/95/EC) and Product Liability (85/374/EEC). Directives can refer to machinery, low voltage, electromagnetic compatibility, personal protection equipment, medical devices, simple pressure vessels and pressure equipment. For companies looking to export to Europe or introduce new products, the CE Marking is a crucial component.
The CE Marking gives manufacturers easy access to the European marketplace and ensures that there is just one set of laws and regulations dictating the design, production and labeling of equipment. Multiple, often conflicting, national restrictions on regulated products is eliminated. The CE Marking also makes trade more cost effective.
Pursuit of the CE Marking isn't always easy. New product directives can exceed current national laws and regulations. Costs can be added if a manufacturer has to modify a current design or production line to continue exporting to the European market. Extra costs can also be incurred if a manufacturer has to obtain a product Certificate of Registration for CE Marking and possible required testing certification.
AIMS Metrology recently completed a lengthy and detailed process to obtain the CE Marking for its Revolution Series LM and HB CMMs. For a company committed to quality and customer support, it's a no brainer.