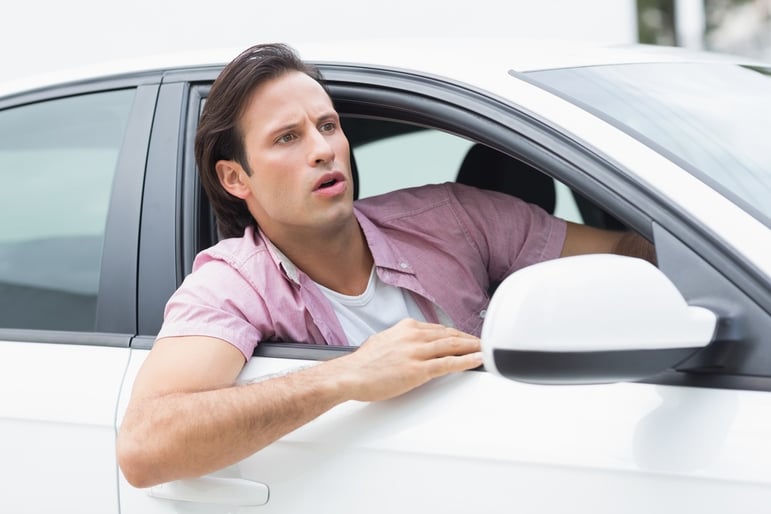 We've all seen the commercials. You know. A driver enters a packed shopping space, sees a lone parking place and breaks out into a sweat trying to maneuver his or her vehicle into that tiny bit of real estate, all while other drivers wait impatiently behind them. A number of manufacturers are eliminating that headache with technology called active park assist or auto park. This self-help aid allows a vehicle to navigate its way into a parallel or perpendicular parking space while its driver just sits back and enjoys the ride. While driver assist technologies like this one hint at a future where cars could become their owners' metallic chauffeurs, innovation is also spreading to the interiors of vehicles.
3D laminated glass, haptic sensors and augmented reality heads-up displays sound driver alerts and call out safety aids and warnings on windshield-embedded screens that can't be seen by the naked eye. Designers are also looking at ways to change the interior space of a vehicle. What if you could swivel your front seat to face passengers sitting in the back in order to make conversation more comfortable? Or what if your windows could transform themselves into a movie screen?
Innovation is helping to reshape an industry that has become highly competitive, with tightening margins and shorter turnaround times for production processes. These pressures are also reforming the global marketplace, the way parts are manufactured and the inspection technologies required to ensure stricter quality standards are met. To better understand these changes it's important to take a look at how the market is changing on a global scale.
With more than 40 trade agreements in place, Mexico is emerging as a global hub with its ability to produce and export vehicles at competitive rates to a host of international ports. Its biggest export market? The United States.
Over the next five to eight years, light vehicle production is expected to rise from 3.7 million to 4.8 million vehicles annually. Mexico is currently the seventh-largest producer and the fourth-largest exporter of light vehicles in the global marketplace. If you measure automotive production in terms of units built, Mexico grew by more than 71 percent between 2007 and 2016, with output surpassing 3.65 million vehicles last year.
American, European and Asian manufacturers are running full assembly operations, engine manufacturing, stamping plants and parts factories because of Mexico's ability to export automotive components around the world. For example, thyssenkrupp Materials de Mexico S.A. de C.V. works for the Detroit Three, Volkswagen and Japanese companies like Honda as well as a wide range of Tier 1 suppliers. The producer and service center is quoting with BMW. thyssenkrupp also has the whole body in white with Daimler for its first platform.
Carbon and stainless tubing of the highest quality is being produced in Mexico by Middletown, Ohio-based AK Steel Corp. ArcelorMittal's Mississippi steel plants are processing slabs and shipping flat rolled steel back to Mexico. Fort Wayne, Indiana-based Steel Dynamics Inc., shipped 200,000 tons into Mexico in 2016 and expects to increase that quantity to 400,000 tons. With new metal plants being constructed and new processing lines installed, Mexico is expected to become the fifth-largest vehicle producer by 2020.
Regardless of where automotive parts are produced, quality control and inspection will remain vital components of the supply chain. During the last 10 years, 3D laser scanners, white light scanners and multi-sensor systems like the Revolution Series LM CMM are gaining ground. The LM can be equipped for touch or non-contact inspection. Unlike other vision systems on the market, the LM features the industry's most advanced scanning probe - Renishaw's REVO 2. The precision measuring head and probe system triple productivity, collecting data at a rate of 4,000 points per second. Infinite positioning and 5-axis motion allows users to access complex features while flexible tip sensing enhances accuracy.
Demand for portable inspection solutions in the automotive industry will also continue to grow. The Revolution Series HB CMM features mobile 5-axis measurement capability. Unlike other options, the HB uses a Renishaw PH20 probe head for accurate, repeatable measurement of complex parts. Inspection time is cut from days to minutes without sacrificing accuracy. The PH20 is three times faster than conventional probe heads. A roll-around stand makes moving the HB from one area to another easy. The only 5-axis mobile unit currently on the market, the HB uses 110/220 volt outlets, eliminating the need for shop air.
There's no doubt about it, the auto industry is changing at a high rate of speed - from innovations at the design phase to where and how parts and electronics are manufactured. OEMs and suppliers need inspection equipment that can keep up, and CMMS play a big part.