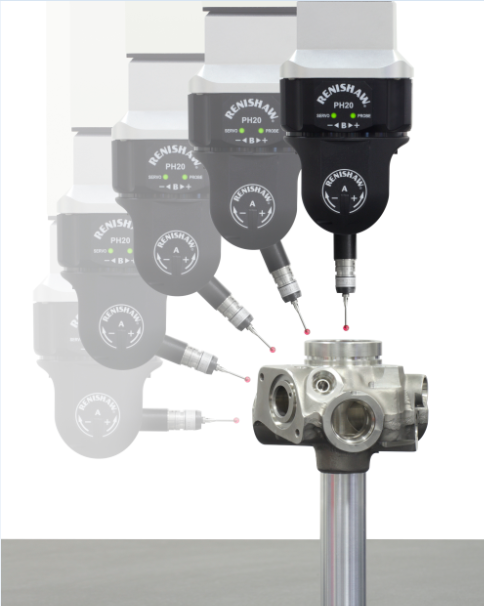 "Avengers: Endgame" is predicted to pass $937 million shortly. When that happens, media experts will crown the latest Marvel film as the biggest hit ever. The film debuted April 24 but its' directors along with a number of media outlets have asked viewers not to spoil Endgames for others by talking about it. The point to this is that individuals have gone to great measures to protect the film from leaks and fans have endured long lines and hours of waiting in some cases, to be among the first to see the film on opening weekend.
It speaks to a trend among people that whether it's a long-awaited film, the latest iphone or some other gadget, people want the latest technology. The same could be said for coordinate measuring machines. Until recently, conventional 3-axis CMMs proved largely sufficient. A probe attached to a third moving axis measured a part's physical characteristics. But slower cycle times, limited flexibility [5 to 7 1/2 degrees of polarity] and lack of mobility have proved problematic in an Industry 4.0 environment. Rigidity and high costs have made custom gauges—another type of measurement instrument— less attractive since the tool can only inspect the part it was designed for.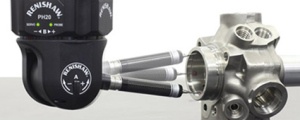 Enter the 5-axis touch-trigger system, such as the PH20. Conventional touch-trigger technology works to measure faster by speeding up the motion of the CMM's 3 axes. Renishaw's PH20 uses unique 'head touches' to take measurement points by moving only the head – not the CMM. Patterned after the REVO measurement system, the PH20 can be used on all sizes of CMMs including the lab-grade LM and the mobile HB.
Unfamiliar with CMM Technology? - Comprehensive guide to AIMS
Points can be taken faster with improved accuracy and repeatability and the 5-axis PH20 eliminates time spent indexing the head. That means a 3-fold improvement in throughput over conventional systems. The speed and efficiency of the PH20 also allows manufacturers to reduce inspection time for complex part characteristics from days to minutes when compared to conventional surface profiling methods like a sine bar and optical comparator. Available measuring ranges are 5.9.4 – X:500mm Y: 900mm Z: 400mm and 8.10.6 – X: 800mm Y: 1000mm Z: 600mm.
The PH20's infinite positioning capability gives fabricators optimal feature access minimizing stylus changes. Larger parts can be measured on the CMM because the head's 5-axis simultaneous motion minimizes the space required around the part for head rotation. The PH20 automatically aligns itself with the part coordinate system, avoiding stylus collisions and the requirement for accurate fixtures.
Need to calibrate? The 'inferred calibration' technique developed for PH20 determines the head orientation and probe position in a single operation, allowing subsequent measurement at any head angle. Modules only require a few touches on the calibration sphere. Performing calibration on a regular basis in compliance with quality procedures will produce a significant savings in time.
With the PH20 probe head, a fabricator has access to a range of TP20 probe modules that provide a wide selection of trigger forces, directional sensing options and extensions to meet application requirements. The detachable modules provide crash protection and can be automatically changed using the TCR20 change rack.
In addition to the PH20, 5-axis CMMs are also available with Renishaw's 5-axis REVO 2 with the new SFP2 probe. The SFP2 automates surface finish measurement for reduced part handling and higher throughput. It consists of a probe and a range of modules, which are automatically interchangeable with other probes available for REVO. This gives you the flexibility to easily select the best tool to inspect a wide range of features on one CMM platform. Data from multiple sensors is automatically referenced to a common datum.
Introducing the new SFP2 - surface finish probe for REVO-2
The SFP2 probe takes advantage of the infinite positioning and 5-axis movement capability of the REVO-2 head. Access to the most difficult to reach features is provided by an integral probe C-axis, coupled with various tip geometries and a knuckle joint between module and holder. The SFP2 surface finish system is managed by the same I++ DME compliant interface as the REVO system, and full user functionality is provided by Renishaw's MODUS metrology software.
So lets recap:
Multiple 5-axis probe-head options
Greater accuracy
Increased throughput
Access features at any angle
Faster calibration
Compact design
Available on a new CMM or as a retrofit
Less material handling
Improved bottom line over the long haul
So use your head. It's a no brainer.
Editor's note: Originally published April 2018, updated May 2, 2019