Finding Forrester, Finding Nemo, Finding Neverland – Aside from sharing similar titles, each of these films features a protagonist who is looking for the proverbial needle in a haystack. Nowadays, it's a little like that for companies looking for coordinate measuring machine programmers. Having worked in this business for more than 30 years (and having done my fair share of watching headhunters and combing through listings), I have some theories about why qualified CMM programmers seem to be as rare as spotting an endangered snow leopard in the wild.
In short, a CMM programmer interprets part blueprints and then programs the CMM to take accurate measurements. Because CMM programming is a narrow field, the number of engineers with the right knowledge and skill set is small to non-existent. You see this when looking at the inaccurate job descriptions and lower pay grades out there. As a result, companies end up hiring people who simply aren't qualified.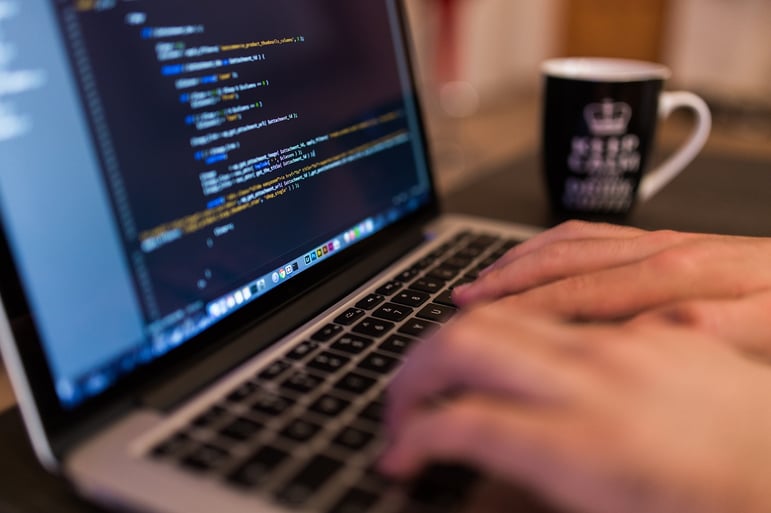 Following the money trail offers some evidence to support this. A large number of CMM programmers can be found in Texas, North Carolina and Detroit. However, if you're looking to hire a qualified CMM programmer in Ohio, you won't find one.
Education is another contributing factor. Many engineering programs no longer include Geometric Dimensioning and Tolerance (GD&T) training, which covers defining and communicating engineering tolerances. Instead, studies tend to focus on design, including computer-aided drafting (CAD). Some software-heavy programs include GD&T but too many engineers graduate without this training. Some technical colleges are also beginning to make improvements in this area, but many engineers still lack this capability. Unfortunately, this is showing on manufacturing floors across the nation. The communication and information gap between engineers and inspection personnel can impact a manufacturer's value stream from design to parts production. This is where GD&T basics come into play. When you assign tolerance during the design phase, it has to relate to something.
Let's look at an example. If I need to manufacture a square part with two holes – those holes, which we call datum [a theoretical exact plane, axis or point location that GD&T or dimensional tolerances are referenced to], have to relate to the next step in the assembly of that component. If a drawing doesn't tie a part into a functional mating sequence, an operator can say a part meets the print but won't bolt together. Bad dimensions and tolerances can result in scrapped parts. Depending on the material, the loss to the company can add up to hundreds of thousands of dollars. And when the problem occurs at the assembly level, it's very difficult to identify the root cause.
Two other trends also point to the lack of qualified CMM programmers. AIMS Metrology has seen a significant rise in training requests. We're finding that companies are giving up on finding skilled candidates and are instead identifying current employees for training, either on-site or at our facility.
There's also a strong demand for parts programming. In fact, in my years on the job, I've never seen the type of requests that are starting to trickle in. Companies are asking us to take on their part programming tasks indefinitely. In effect, we're becoming an extension of their quality control programs. The 'why' is simple. Collectively, we represent more than 100 years of experience. For a few of us, our skill sets date back to the use of surface plate layout. Prior to the development of CMMs, a surface plate – a perfectly flat granite plate – was used to measure parts with the help of height gauges. Knowledge of this early methodology gives us a greater understanding of current CMM technology. Our team is comprised of engineers with experience from a diverse number of industries. This allows us to more effectively interpret drawings and handle a wide array of specifications.
Advanced CMM technology and software add another component to our ability to service manufacturers in this arena. We design and build all of our CMM machines from the ground up at our facility in Dayton, Ohio. It gives us a birds-eye view of what the machine and the programmer need to accomplish for manufacturers in what is a very competitive marketplace. That makes us unique.